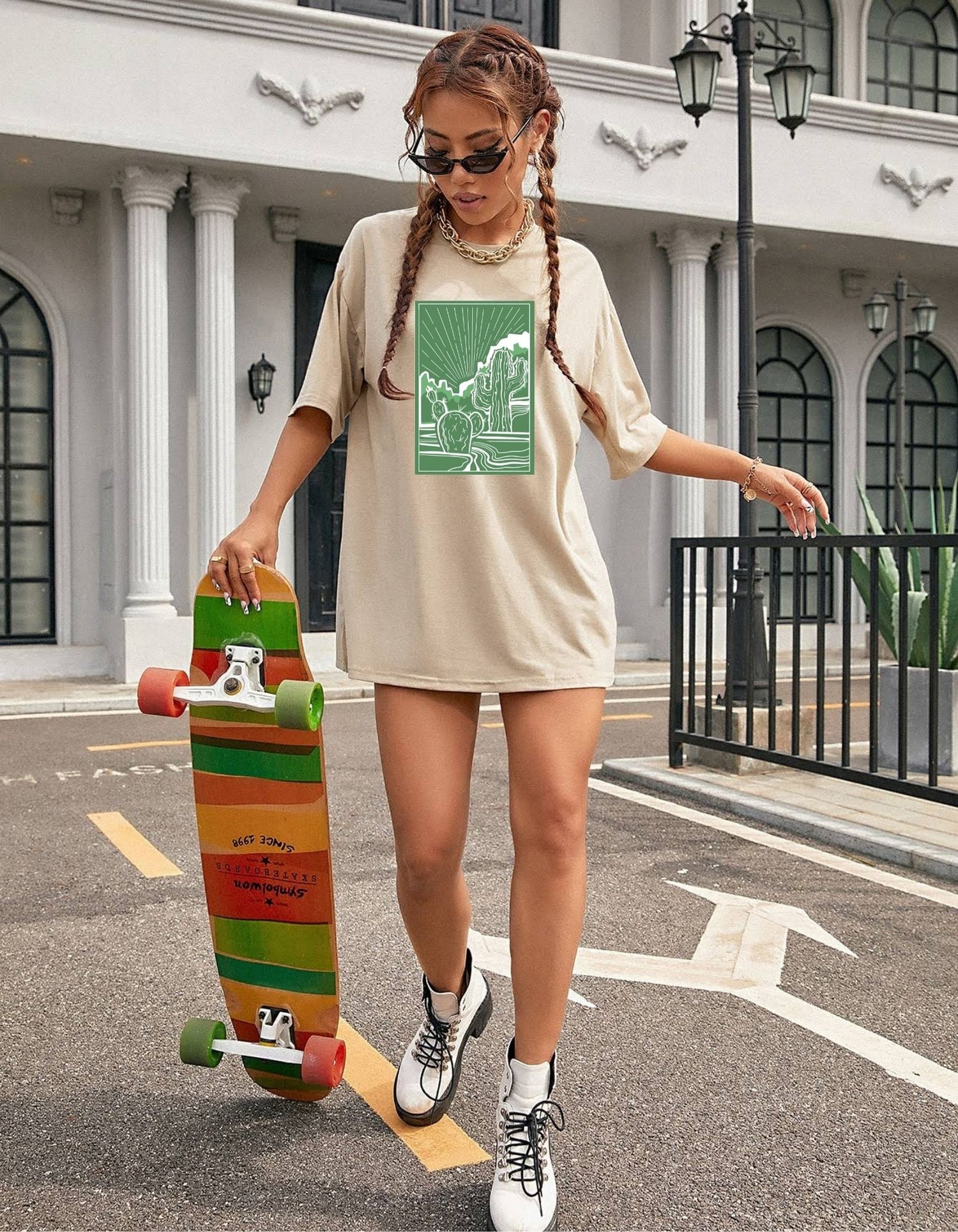 Retro Cactus Shirts

New Brush Strokes merch designed by a talented UT student. Help me choose the first option to launch.
1. Tell me if you like the design! - be honest if you have edits or opinions
2. Which shirt color should do you like it on the best?
Text me your choice and feedback.
Thank you!
Courtney