Welcome to Brush Strokes Pottery!
We are an online gift shop specializing in colorful ceramics and DIY art kits for you to create at home. Fun for all ages we offer variety of pottery items for your paint and color or hand painted pieces we paint for you. Shipping worldwide to bring the fun to YOU! 
Our Mission
Our mission is for you to feel a sense of JOY and happiness every time you come in contact with Brush Strokes. Whether that's with a one of our finished goods, creating your own masterpieces or simply scrolling through our social media. We hope you are smiling!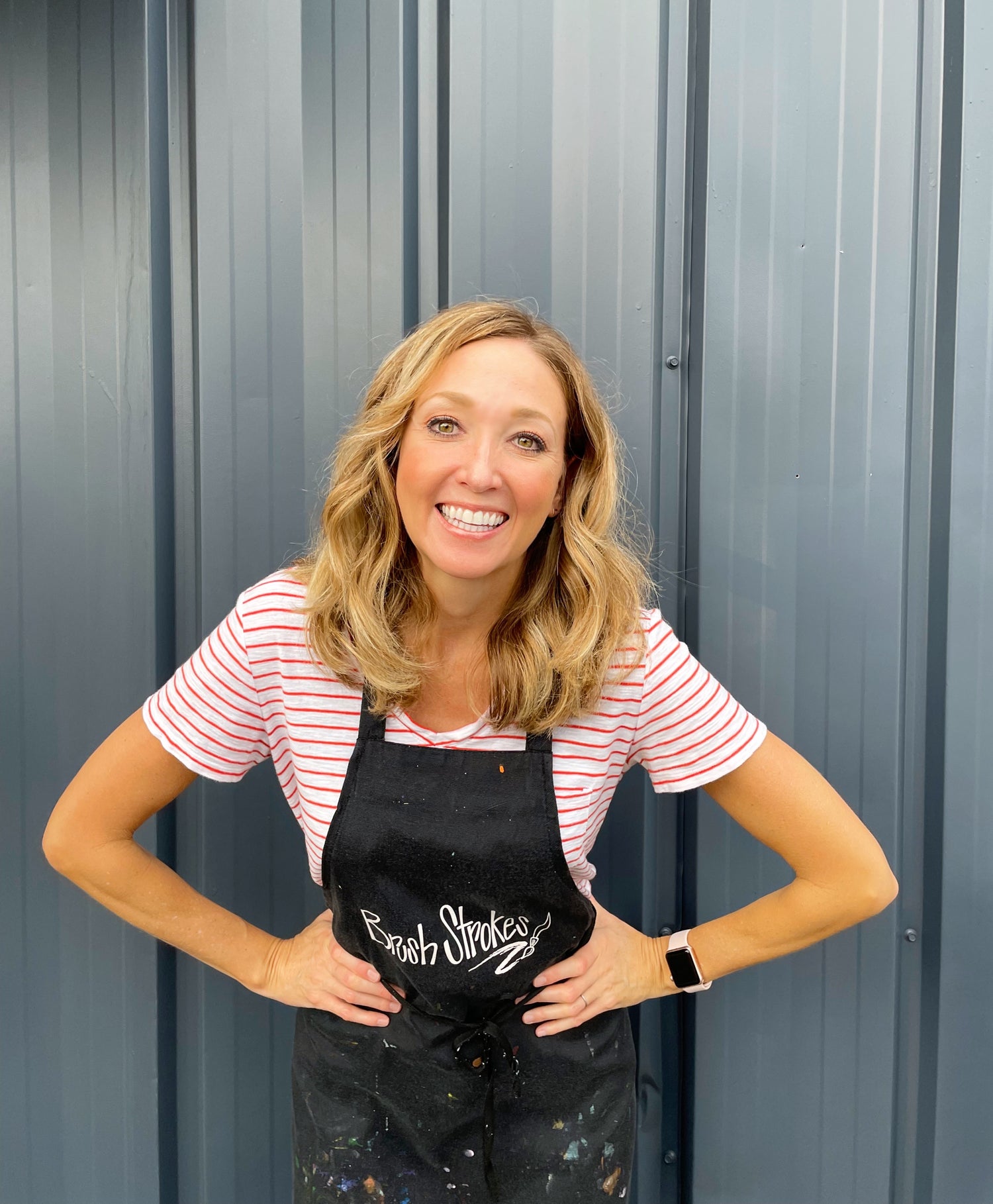 Courtney
Owner & Creative Genius

I've been a curious creative all my life but honestly too scared to truly try art until I was an adult. And this after growing up with an amazing artist for a Mom. You see I'm one of those over thinkers and perfectionists so if I don't have a plan...it doesn't happen.🤪 Well, after a little self talk and the desire to get out of corporate America, I decided to give it a go and taught myself everything I know about ceramics. Now I'm hooked. My philosophy...art is not about the end piece but rather about the experience along the way. It's a way for you to escape your day to day routine. A moment for you to zone out, quiet your mind and simply have fun. Remember that? Playing like a child without a care in the world? That's what I want you to experience when you create with Brush Strokes.
Creativity takes Courage! Heck yeah it does and I'm here to help. I'm Courtney the Creative Genius behind Brush Strokes Pottery.  I'm a self taught ceramic artist empowering others to create and experience the joy art can bring to your life.


If I can break through the barriers holding me back from trying to create, so can you.  My goal each and every day to inspire you to be a little less scared and little more brave to pick up a paint brush and bring out that inner artist within. Who knows...you might just surprise yourself and have a little fun!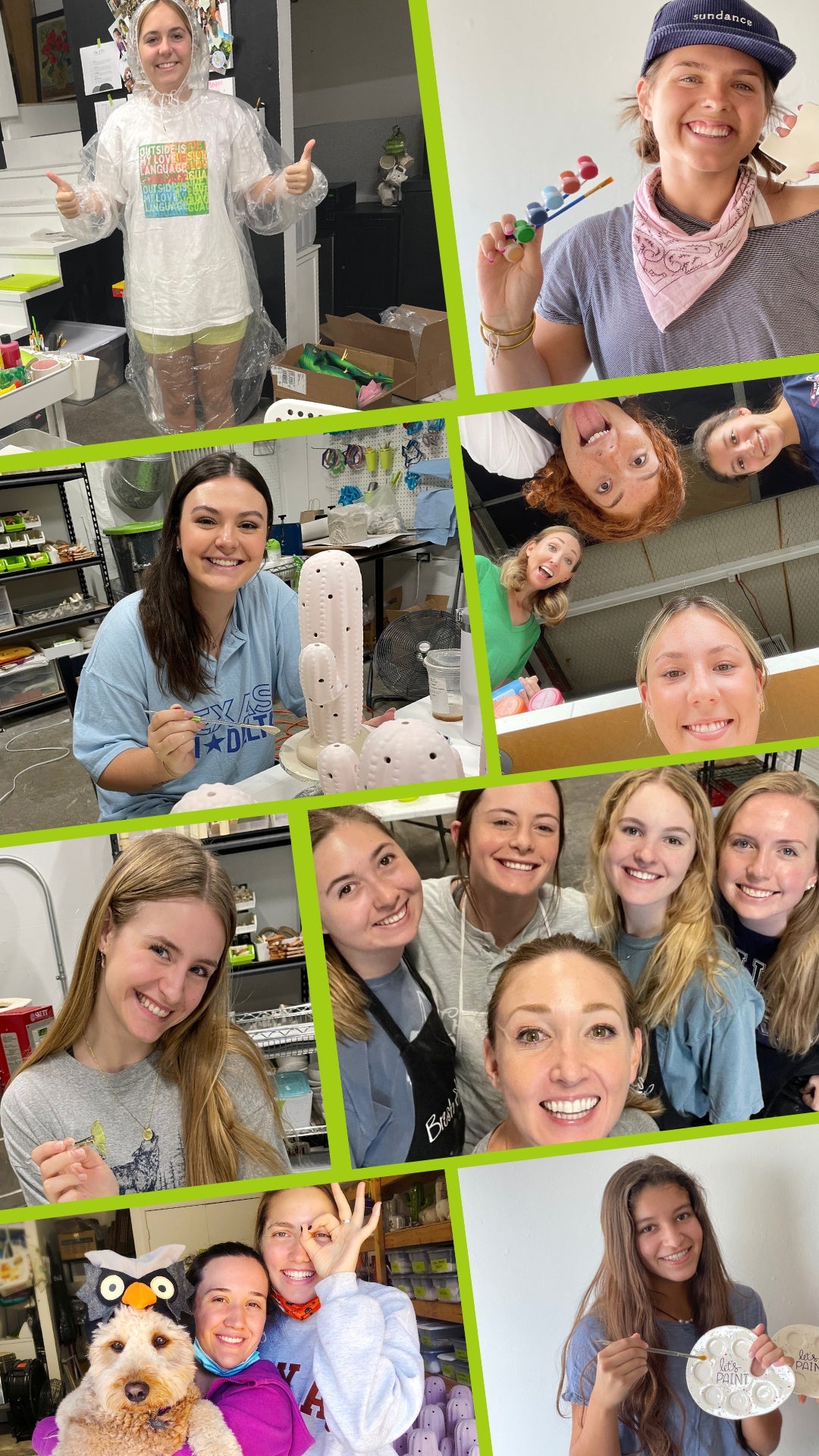 Meet the Team!
I am proud to employ an incredible group of young women here at Brush Strokes.
My goal is to always create a positive space for them to:
- have an opportunity to see female entrepreneurship in real life
- provide leadership opportunities
- empower them to solve problems
- push past any limiting beliefs of fear and negativity
- show up unapologetically as themselves & encourage them to go after their dreams
Work with us!
Want more Brush Strokes fun? Follow us over on Instagram for content guaranteed to make you smile!