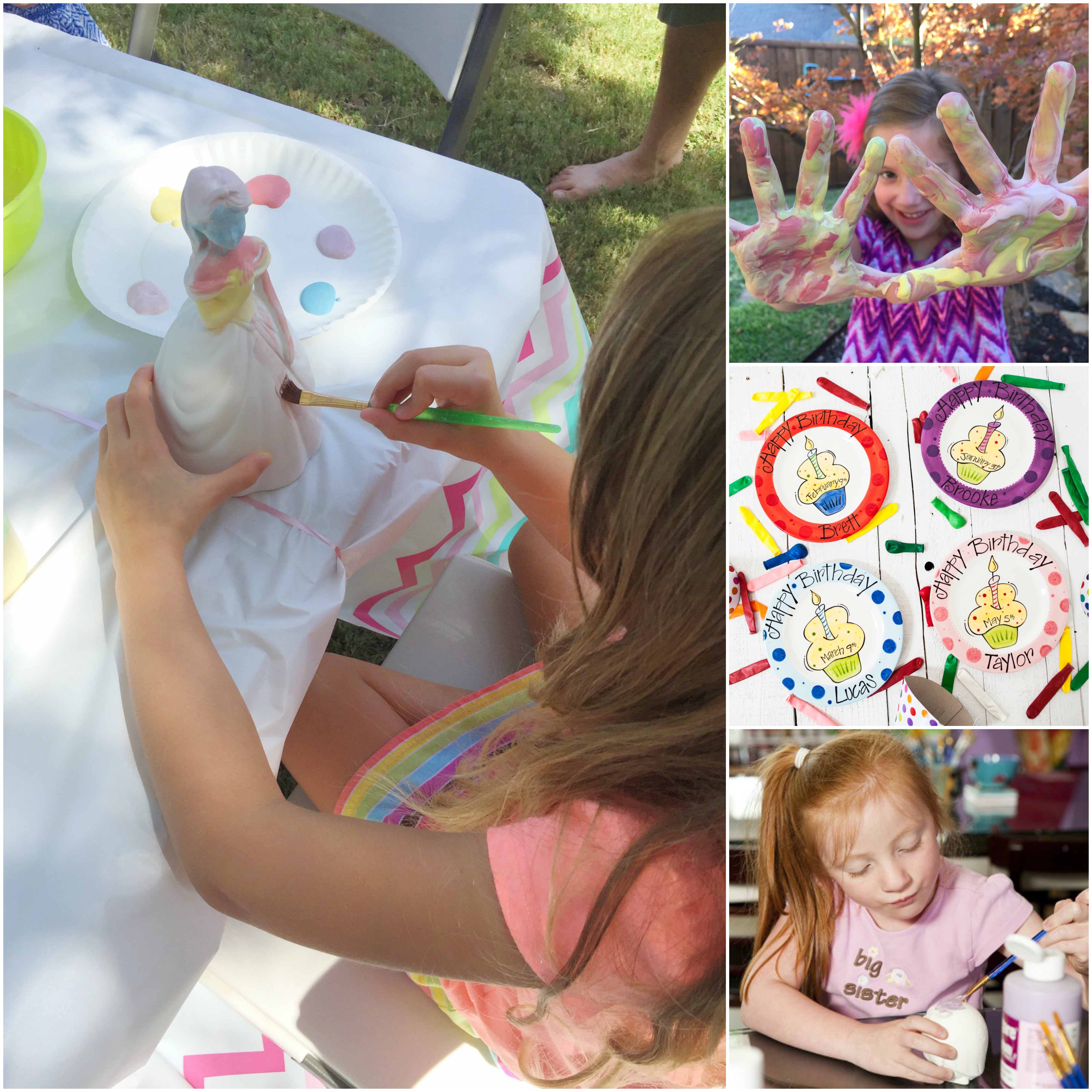 Looking for a new and creative party idea? Let Brush Strokes bring the party to you.
How does it work? All parties include pottery, paints, instruction, firing, glazing and delivery. Each artist gets to choose a party animal figurine from our selection.
Pieces are individually wrapped for attendees and delivered back to host/hostess within 10 days!  Brush Strokes will bring an assortment of party figurines for guests to choose from. Hosts can also specify items prior to the party. 
Rates
$250 for supplies for up to 10 guests (each additional guest $20). 
What's Included?
1.5 hour private pottery party (in home or at location of choice in Austin area).
Pottery, paints, brushes, water bowls and paint tools.
Over 35 color choices (no limits).
Dedicated host/hostess to handle set up, instruction, supervision and clean up.
Delivery of completed items (individually wrapped) to the host/hostess.
Party Policies
$50 party fee/deposit is required to reserve your party, this fee cannot be transfered to other events or bookings.
Parties are booked for 1.5 hours (including set up time).
Extra time may be available at $25/half hour up to a total of 1 hour.
A $250 party total (at minimum) is required. 
Minimum number of artists NOT required per party.
Tax will be applied to the final bill.
Brush Strokes accepts all major credit cards, cash or check for final bill payment.
A $20 service charge will be applied on all returned checks.
Cancellation Policy
We require a 7 day cancellation notice. Parties cancelled within 1-6 days of the event will forfeit their $50 party fee/deposit.
Now that all the boring stuff is taken care of….let's paint, play, create and HAVE FUN! Contact us to book your party today!